Safely release patient information with timely service.
Providing release of information services for healthcare organizations of every size to deliver patient records all over the country.
Remote Release of Information Service
Focus on patient care, not paperwork.
Let RecordQuest quickly receive, review, and approve all patient health record requests eliminating this burden for facilities.
Share Release of Information Service
Stay productive, profitable, and secure.
Improve the ROI process by utilizing your current staff while, limiting access to patient EHR systems, and reducing non-compliant request numbers.
Patient Form Completion Service
Improve patient satisfaction without sacrificing time.
Patients can now pay and receive completed disability forms without the need for an office visit.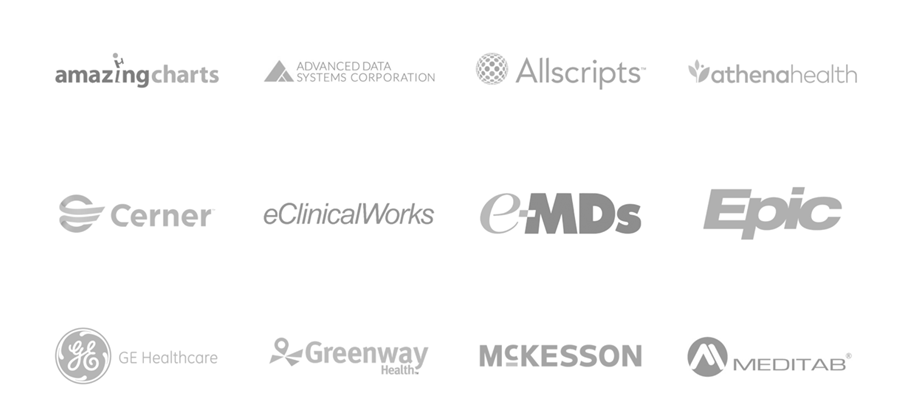 EHR Compatability
Integrate easily with any EHR system.
Our release of information services and technology solutions are compatible with all EHR systems enabling facilities to minimize staff training, quickly assign users, and decrease overall request time.
Test Drive Our Services
Kick the tires. Check the lights. Look under the hood. Take it for a spin around the block. Discover why so many healthcare professionals are switching to RecordQuest for their health information needs.